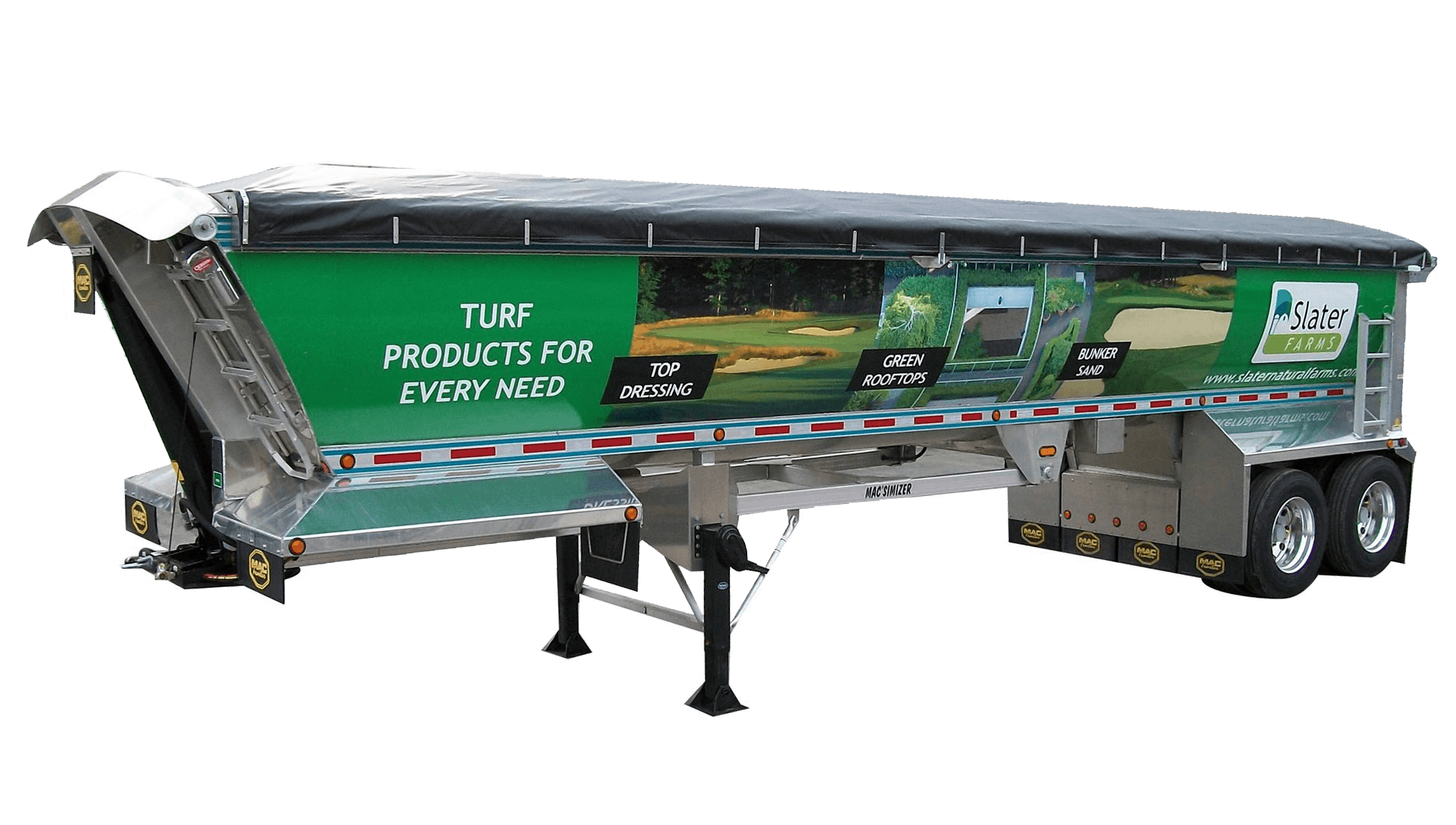 The Mentor trailer tarp system is a water resistant cable tarp system which has 6" drop-sides to keep water out. This is ideal for hauling agricultural products, hazardous materials, and asphalt trucks in areas requiring drop-side tarps.
Ideal for states that require dropsides for hauling asphalt.
Durability. Reinforced sides, optional heat sealed pockets (no leakage), increased water-seal, aluminum front assembly.
Versatility. Removable bow ends, change the bows without removing the system. Bows can be used on competitor's systems.
Covers or uncovers in seconds. Saving you time and money every time you uncover a load. Electric or manual, no ropes or straps.
Service available through our 6 company branches or our network of dealers across the U.S. and Canada.