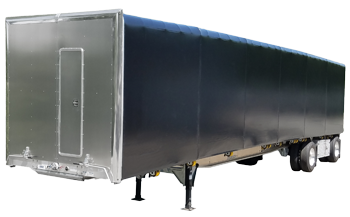 Panel Tarp All™
This new Tarp All system features a quick change panel design. The redesigned Bulkhead Frame has a polished radius front for a more attractive aerodynamic look.
View Panel Tarp All™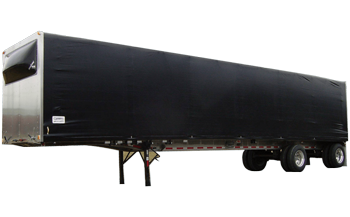 Tarp All™
The Tarp All system is an easy, quick, and safe way for tarping flatbed loads. The driver simply pushes the system forward or backward while always remaining on the ground. It only takes two to three minutes to completely cover a 53' trailer. The time saved by not having to tarp by hand will more than pay for the system during its life time.
View Tarp All™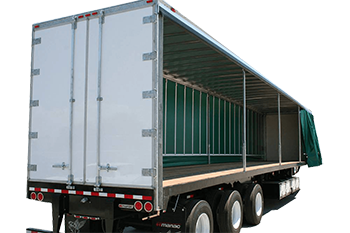 Curtainsider
The Curtainsider with its hard roof and van style doors is perfect for a wide range of industries from general cargo to assorted building products. Cost effective way of advertising! Easy to operate with a heavy duty high powered front tension mechanism, allowing for that hard side appearance. Saving you time and money every time you uncover a load.
View Curtainsider