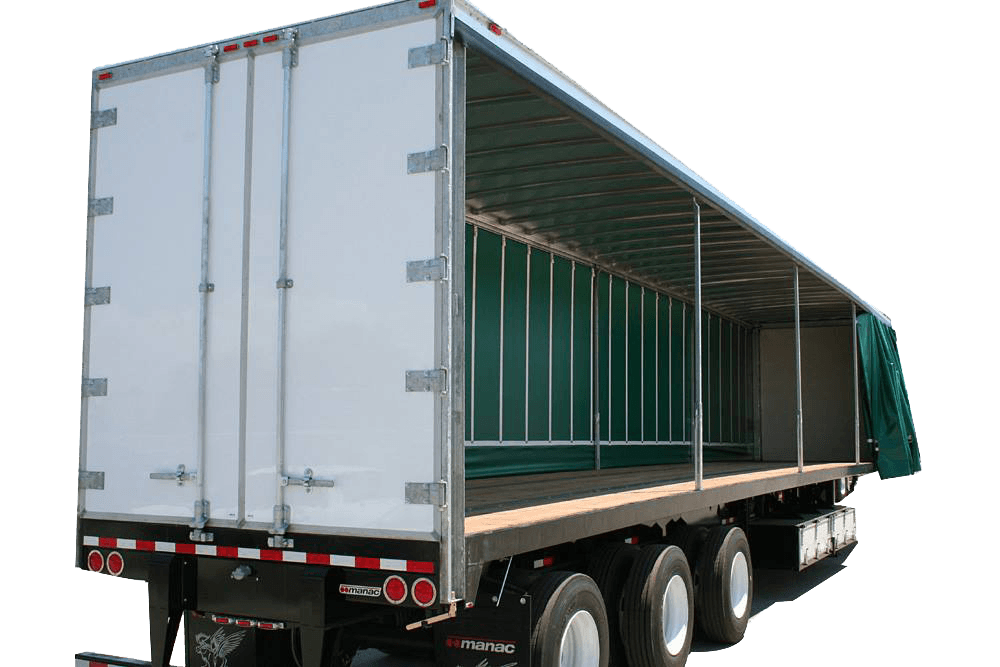 Versatility and convenience of side loading on a flatbed.
Suits your needs. Perfect for a wide range of industries from general cargo to assorted building products. Cost effective way of advertising!
Ease of use. Easy to operate with a heavy duty high powered front tension mechanism, allowing for that hard side appearance.
Covers or uncovers in seconds. Saving you time and money every time you uncover a load.
Service available through our 6 company branches or our network of dealers across the U.S. and Canada.

Call for more details.
Empty tab. Edit page to add content here.