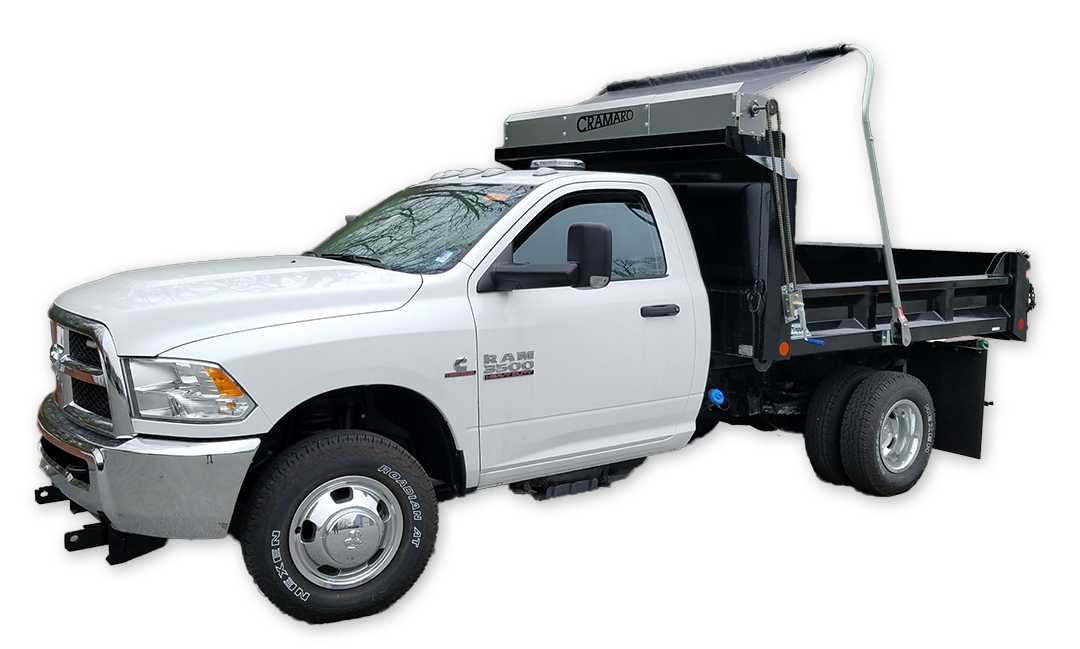 Cramaro SRG Flip Tarp Systems are manufactured in America using Steel Round Galvanized tubing for the arms and crossbar. The system uses the spiral torsion spring. The SRG is available in a four-spring (per arm) configuration for trucks and trailers up to 20′ in length.
Economical galvanized steel tarp system.
The one you want. Fits all dump trucks and trailers up to 20'.
Ease of use. One piece arm for easy installation and custom fit.
Safety first. Quick and easy operation ,safety ground control crank (no fly back) or optional electric motor.
Covers or uncovers in seconds. Saving you time and money every time you uncover a load.
Service available through our 6 company branches or our network of dealers across the U.S. and Canada.
Empty tab. Edit page to add content here.