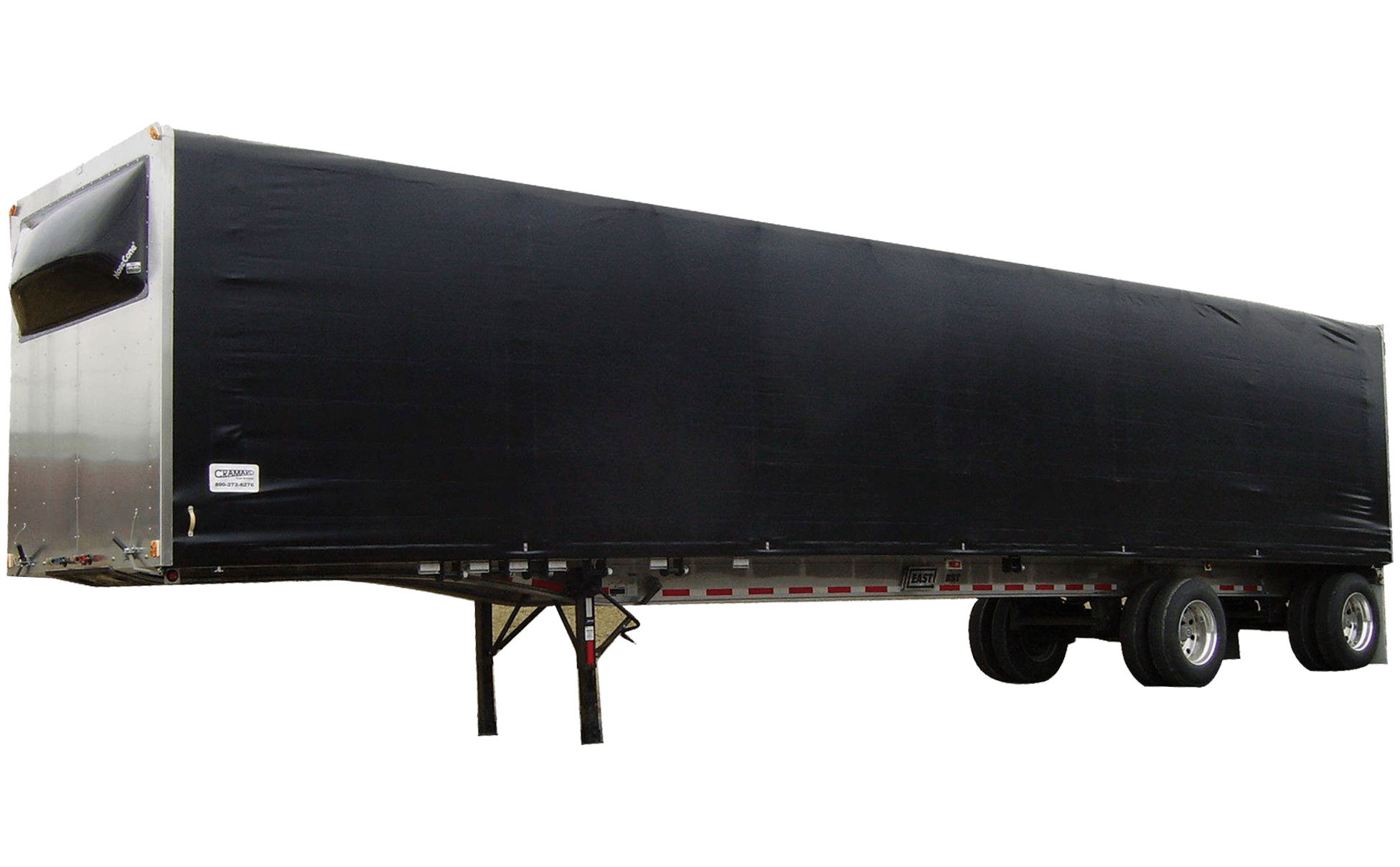 The Tarp All trailer tarp system is an easy, quick, and safe way for tarping flatbed truck loads. The driver simply pushes the system forward or backward while always remaining on the ground. It only takes two to three minutes to completely cover a 53' trailer. The time saved by not having to tarp by hand will more than pay for the system during its life time.
The best choice in a retractable tarp system for flatbeds.
Ease of use. Loads and unloads like a flatbed – protects your load like a van.
Suits your needs. Step decks, tilt bed tow trucks, delivery trucks, rail cars and others all work with the Tarp-All™. With systems in all sizes, and customization options (logo, branding) we have you covered whatever your needs may be.
Built to last. Heavy duty aluminum construction – strongest track available.
Covers or uncovers with ease. In less than 3 minutes by one person at ground level.
Service available through our 6 company branches or our network of dealers across the U.S. and Canada.