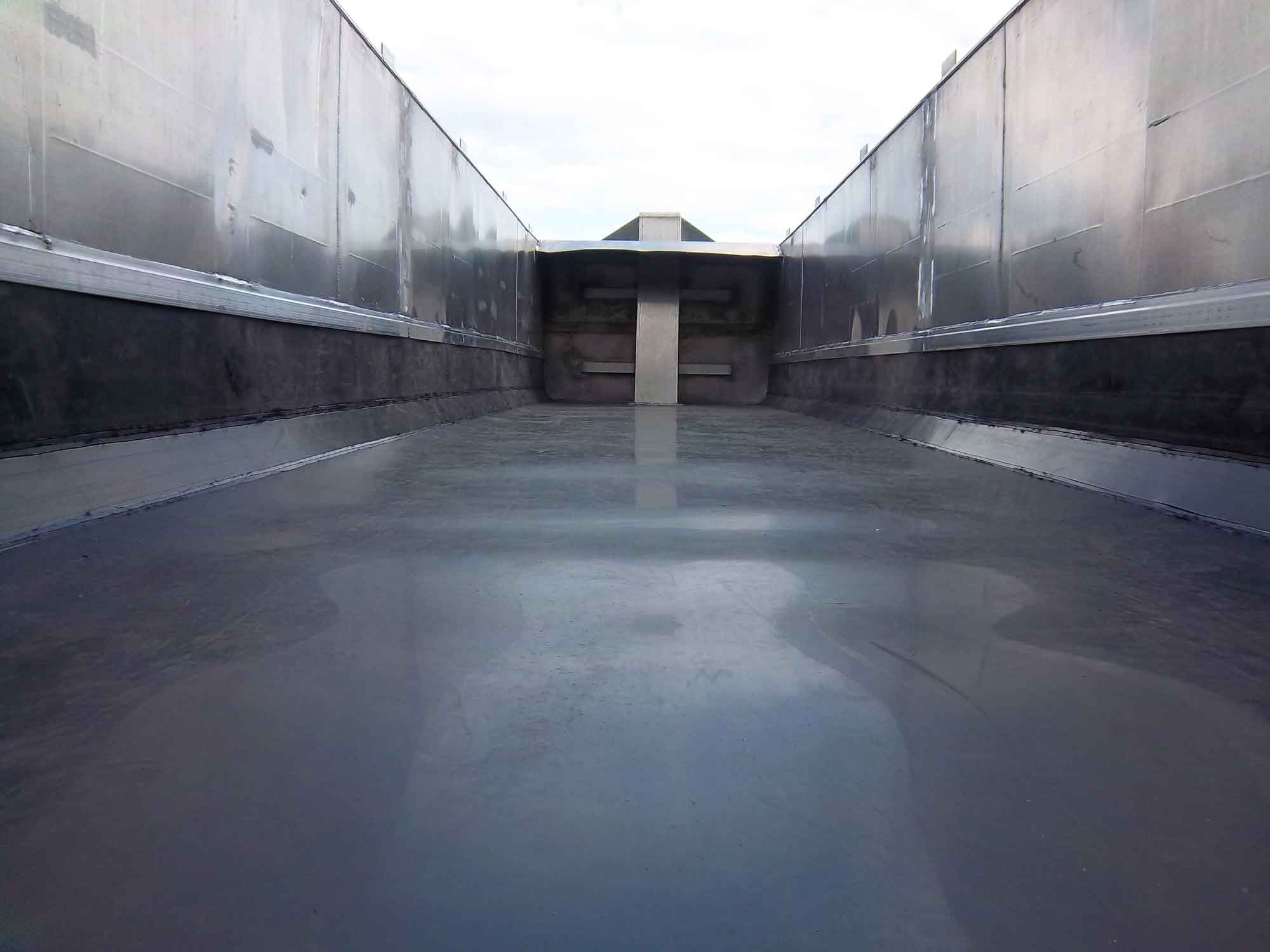 Save wear and tear on your body, and help prevent rollovers.

Suits your needs.
Economy Liner, get the benefits of a 3/8″ liner for about the price of a 1/4″ liner.
Super Liner Asphalt suitable for asphalt up to 350°.
Super Liner Black™ better abrasion resistance over aluminum, one continuous sheet.
Service available through our 6 company branches or our network of dealers across the U.S. and Canada.


This is a light to medium duty liner ideal for such materials as sand, small gravel (1/2" or smaller),

dirt, salt, snow, grain, fertilizer, mulch, etc.

Features:

UV protected

No seams or welds

Available in 10' and 12' widths

10' widths available in ¼", 3/8", and ½" thicknesses

Special pricing for full rolls

This is a heavy duty liner designed for larger gravel, fly ash, some rock, coal, limestone, etc

Features:

Lightweight

High impact protection

Better abrasion resistance than aluminum

One continuous sheet pre-welded

3/8" and ½" thicknesses in 10' widths, 12' available

Excellent load release

.

This is a heat resistant heavy duty UHMW liner. All the features of a regular HMW liner plus

the ability to withstand temperatures up to 350 degrees. Ideal for asphalt, hot fly ash, and other high

temperature materials.

.