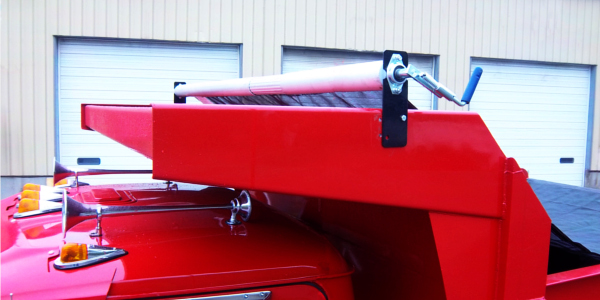 Ideal for light duty trucks, landscaper, and small trailers.
Ease of use. Crank to wind up, pull out to cover. Quick and easy to install.
Suits your needs. Adjustable in width and can be fitted with a mesh tarpaulin up to 35′ long. The system can also be installed with vinyl or drop side tarps.
Covers or uncovers in seconds. Saving you time and money every time you uncover a load.
Service available through our 6 company branches or our network of dealers across the U.S. and Canada.
Empty tab. Edit page to add content here.