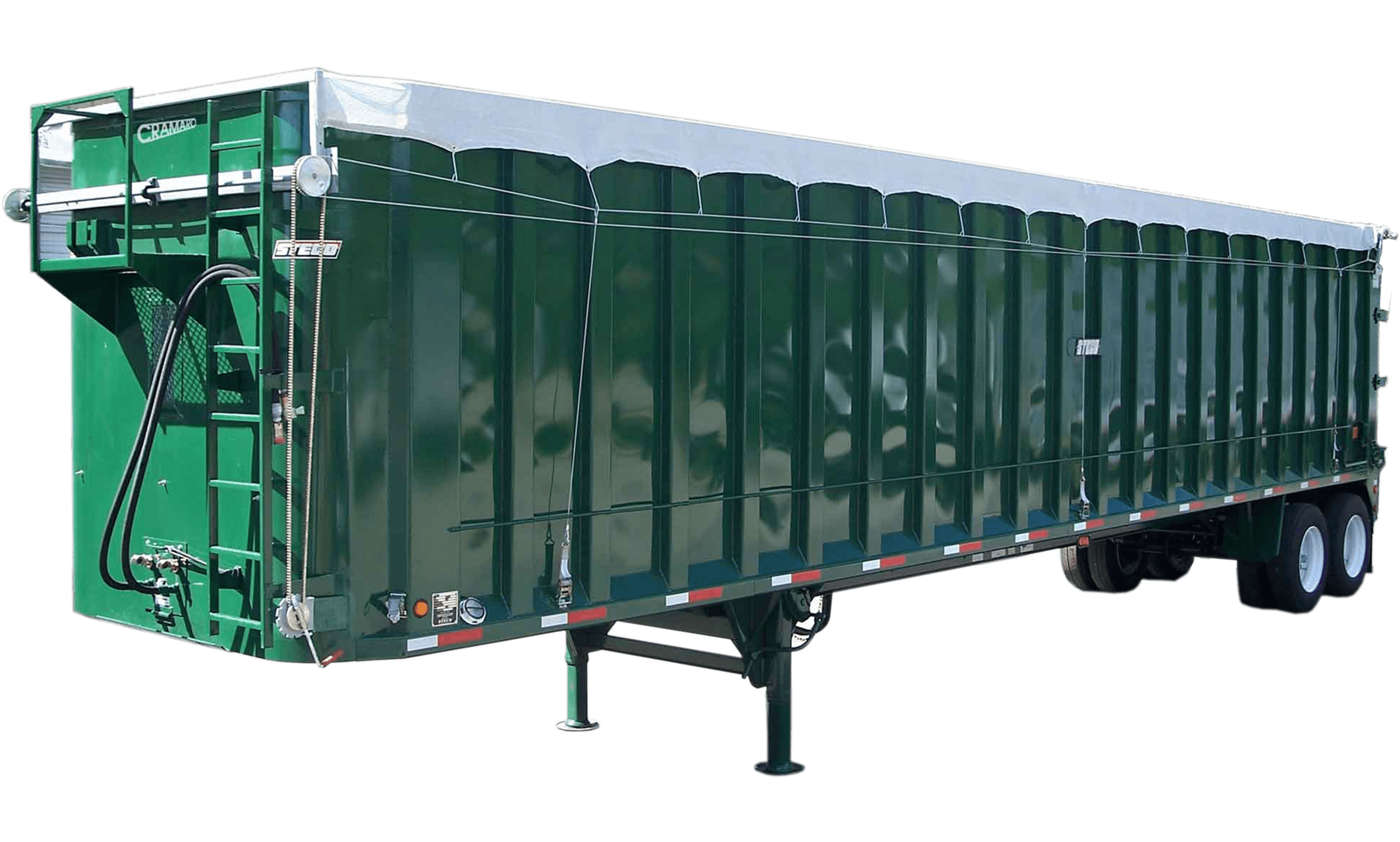 Benefits
The CTS is specifically manufactured for trash transfers, open top trailers, and sawdust/ bark mulch trailers, and completely covers all four sides of a trailer for total containment of the load.   It boasts a patented dual action spring in rear bow mechanism that folds forward to the front for loading and over the tailgate for transport.  There are no bows to remove at the top of the trailer for convenience and clears heaped loads with an 18" high rear bow.  The tarp is locked firmly over the top rail using ratchets along the sides of the system and a manual ground crank assembly makes covering and uncovering loads easy.  All this is accomplished without increasing the height of the trailer.
Built to last. Raschell Knit Mesh Tarp. Heavy duty straps and ratchets to keep the load contained.
Covers or uncovers in seconds. Saving you time and money every time you uncover a load.
Service available through our 6 company branches or our network of dealers across the U.S. and Canada.
Empty tab. Edit page to add content here.